With AMC's critically acclaimed drama Mad Men, the retro look it has pioneered has come roaring back into fashion. If you're looking to get a 60s chic look for your home this year, here are five ways to capture the look of this year's hottest show.
Bert Cooper, the eccentric owner of the advertising agency that Mad Men focuses on, is a big believer in Asian culture, particularly that of Japan.
Now, we're not suggesting that you go the whole hog and invest in paper screens and a lot of silk wall dressings, but you can take a bit of a shortcut and just get that staple of Japanese office culture, the bonsai tree.
Requiring hours of careful cultivation in order to shape into a perfectly realised miniature tree, the bonsai has come to stand for many of the principles that businesses in Japan hold dear; dedication, patience, consistency. However, there's no getting away from the fact that they are time-consuming to get right, and one wrong move - or a loss of interest - will end in a bonsai-based disaster.
If you're feeling particularly adventurous, Amazon has plenty of bonsai's, but if you'd like to avoid ending up with something that resembles a stick in a pot.

2.
For many, the late 1960s was typified by futurism. The realisation of the science fiction dreams of the '50s through the moon landing was reflected nowhere more than in the fashion and home furnishing style of the age. Some of the crackpot inventions (Scientology founder L. Ron Hubbard created the Hubbard Electro Meter to test whether tomatoes felt pain. Apparently, they do.) wouldn't have even made it into Isaac Asimov's turn of the century predictions for the future.
The fixed lines and traditional materials of furniture gave way to sleek, circular designs and brushed chrome finishes. If you're looking to give any room a feel reminiscent of the space race era, spotlight lamps or ceiling lights are the way to go.
3.
A booze cabinet. Obviously.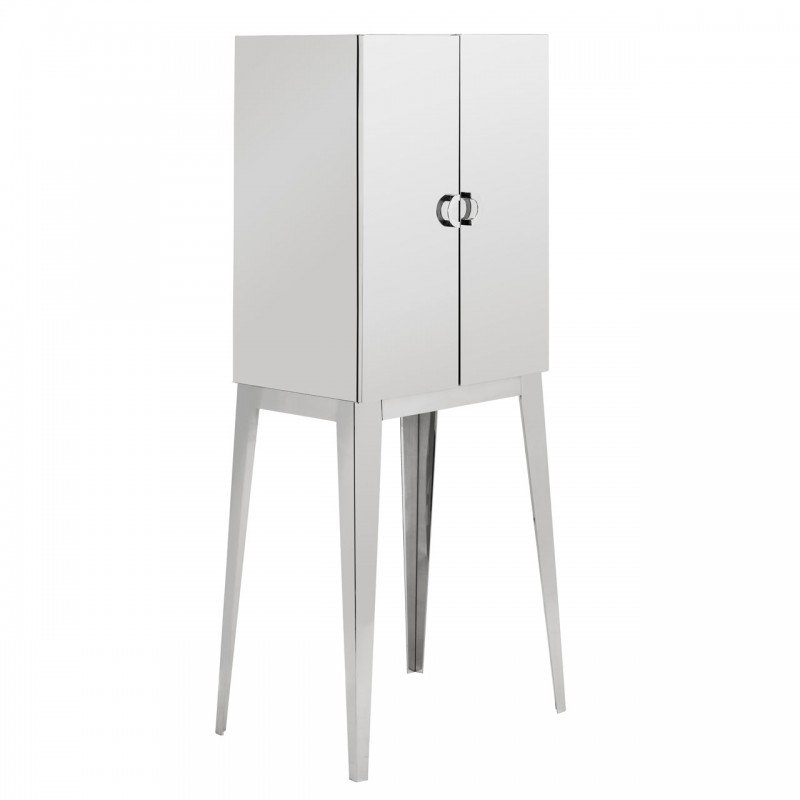 4.
Ashtrays. Ashtrays, everywhere. Just about everyone smokes in Mad Men - Lucky Strike is even one of Sterling Cooper's big accounts in the early years of the show.
5.
Of course, Mad Men isn't just about the office. Don's Manhattan apartment is the epitome of late 60s style away from the scruffiness and the squalor usually associated with the time period, and it's surprisingly easy to recreate, even on a budget.
The largest investment would more than likely be the reclining leather armchair, complete with footstool, which nowadays could well be all singing and dancing with massaging features (a technology Don could certainly have done with). After that, there's nothing majorly costly here; a few retro table lamps (similar ones to those shown in the image below), some wooden cabinets (to get the fitted effect you'll want to get exact measurements of the space and the units you're looking at), and largely earthy tones throughout will go a long way to achieving the effect.