Buying Guide: Office Furniture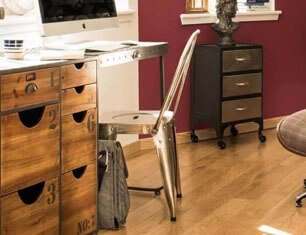 Office Furniture
The furniture used in an office ought to be of good quality. This is why you need to be extra careful on the items which you select. We offer a range of items for your office, under various categories and you can view the various items that we have in stock. Here are a few questions that will make you acquire the perfect match for your office.
What are the available options?
This is the question you ask yourself after deciding on what you want to buy. For instance, if you are looking for where to store your books, we have got various categories of bookcases and even office desks with storage sections. Take time to consider the available options online and make your comparison as you find what to purchase.
What is your budget?
Maybe this should have been the first question. Nonetheless, it is important to know that there are various products that are priced differently. Make sure that you do not de from your budget. We have price ranges for various products, and this information is provided on the items and so view the products that are within your budget. It is important that our customers are spending the right amount of money for the products they require.
Does the item take up too much space?
It is good to plan on the item that you want to acquire for your office. This should begin with the budget and space details. Floor space is a very important resource for any office, whether at home or at a place of work. You need to look at the dimensions of our furniture against the available space in your office. You should be aware that there are various sizes of item, meaning that you will not fail to get what you need. Any furniture that fits well in a room adds beauty to such a place. Be aware that there should be enough space for movement and other things after you acquire your office furniture.
What is the Capacity of Office Furniture?
This is an essential question especially when it comes to a storage unit. You need to know the maximum and minimum requirements in terms of storage for the item you want to buy. We provide information on the storage capacity of book cases, office desks, cabinets and other storage products that we sell. Once you know your own requirements in terms of storage, you can compare items and easily get the options that are best for you. Browse through the descriptions and note down the capabilities of various available items.
How does the item look like?
Just like for other decoration purposes, the values of your office will be partially judged by its components. The quality and look of your office furniture need to contribute towards the image of your office. We have various items finished with style. They include leather finishes and wood, among others. You should match the furniture in your office to ensure that there is a unique style that can be attached to you, the enterprise or the company.
The moment you get answers to the questions provided above, you will be on the right track towards furnishing your office in a satisfying fashion. They form the basic requirements towards the acquisition of satisfying results. Consider a few client reviews and come up with reliable office decisions.