Buying Guide: Table Lamps and Floor Lamps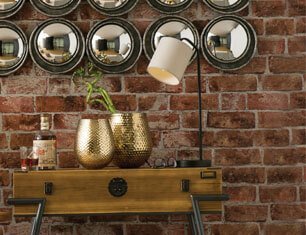 Table Lamps and Floor Lamps
Lighting is an important component of decoration in your home. It is important to ensure that the lamp you have in your house is suitable for your requirements. We offer a range of different products for your lighting needs, and the stocks keep improving as the days go by. Make good use of the information that is provided in this guide to raise your chances of acquiring the satisfying lighting combination.
Just as their name suggests, floor lamps are meant to be placed on the floor. You can position your floor lamp along hallways or in the corners of your house, depending on where you want the light to be placed. Some floor lamps can be positioned outdoors but mostly for temporary purposes. A number of professional tips will help you in lighting your home. Making the right choice for your home is important.
Table lamps are designed for the top of a table or a raised platform. They are used in most cases for the lighting of a room and working on a table. This means that they are mainly used for indoor purposes. In order for you to work well on your table, you need to consider your own lighting needs.
The tips for selecting a lamp are almost the same and thus they have been combined in this guide.
The following are some of the things that you need to consider as you select the most appropriate lamp for you.
Bulb Requirements
The bulbs that a lamp would require depend on whether or not such a lamp is a high or low energy consumer. You may want to purchase either of the two categories. However, it is good to be aware of this information from the start. There are different types of bulbs and there is also the need to know the quantity of bulbs that a lamp requires. This buying information helps you to manage your budget in a wisely.
Shade Colour
The colour of your lamp's shade is what constitutes most of the light and this is an important part of your buying decision. It is right to decide on the colour that you need in your room in good time. We have various shade colours available and it is advisable to always have in mind that colour is a major element of room decoration as you make your choices.
Height
Consider the height of the lamp you require, whether you need a floor or a table lamp as this is what determines the extent of the lighting. If a lamp is low, it covers a small area, and the opposite is true. Information on the height of our lamps is provided under the product description sections.
There are many other things that you may want to consider before settling on any one option. These include the prices, shipping information, warranty and many other details. Such information is readily available online.