Buying Guide: Wall Art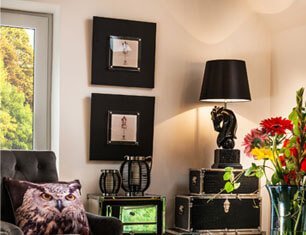 Wall Art
One of the major ways of decorating a house is by using the walls and this is why Wall Art is important in a home. The walls constitute a large section of the room and if left bare, there is the risk of spoiling the look of the entire room. Imagine a beautiful room with walls that have no decoration. Consider the following tips and use them for decoration purposes.
Wall Art Colour
One thing that you must consider is the colour of your wall art. This should go well with other parts of the room. The colours of what is on the wall usually dictated the general look of a room. It is, therefore, important to ensure that the selection of your wall's colours is strategic right from the start. You can either decide to decorate you wall before other aspects of the room or after. It is important to make sure the colours compatible.
Wall Art Size
We have various dimensions of wall canvases. While making your selection, it is important to look for options that would best fit onto your wall space. Ensure that you have details about the area of your wall space and the shape to help you in making your decisions. Make a decision concerning the area you need covered in good time. We also have other categories of wall arts that will make your house unique. The quantity that you will use depends on the available wall space.
Prices

It is also important to note the prices of our products as you view various options. Prices help you prepare a budget on the things that you plan to buy. You are thus able to spend within your means yet get the items that you want. Make your selection of items in terms of the price that you can spend.
Wall Art Quality
The products which we offer are of good quality. There are a number of things that you can consider as you make your choice on what to buy in order to get quality products. One thing is the resistance to external effects. You need to look out for a durable product that will not require constant maintenance after placement.
Get online and spend time on our website to see the available collections. During this time, think of your own needs, the wall space, and the place you want to decorate and for how long.