Return or Cancel an Order/Item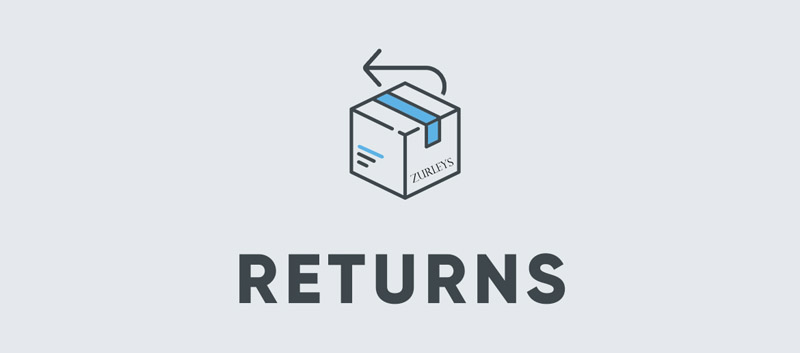 Returns
If you wish to use the right to return an item to Zurleys within the statutory 28 days notice period please email support@zurleys.co.uk and quote your order number or postcode.
We offer a no quibble returns if you are not happy with your item(s) you can request a return or return it yourself within 28 days of delivery.
If you have any questions about returning an item please email us at support@zurleys.co.uk or phone on 01744742384.
Please Note
Please do not return an item to Zurleys without prior notification to do so. Unwanted items will incur a surcharge for collection. To see our full return policy and return charges, these can be

found here

and the full terms and conditions can be

found here
If you wish to request to return an item via post please write to us at the below address:
Zurleys, Enterprise Greenhouse, St Helens Chamber, St Helens, WA101FY.