Get the Look - A modern designer style living room on a budget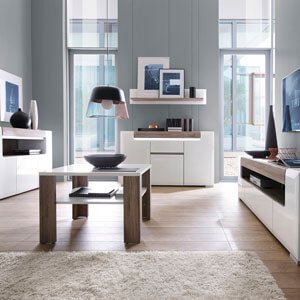 Designer style furniture is simply fabulous and designers are consistently creating an array of modern and vintage styled pieces to add that unique look to your home. One problem we all have is that designer furniture comes with a hefty price tag, that leaves most of us wanting and wishing, we feel the solution is designer styled modern furniture.
Designer styled items are made to look like beautifully crafted handmade pieces but are usually made from more affordable material to make them fit within our budgets. The pieces are mass made and designed to provide a premium look in a home.
In this post, we are going to focus on the modern styled items that add those charismatic looks while working to a budget. We will break down the steps to finding the right furniture to complete your living room.
Step 1
Decide on the colour scheme of the furniture, most modern styled items are glossy and either white or of a natural wood style.
Most modern furniture is designed in white gloss and thus you can use other colours in a room such as blacks and greys to finish the room off.
Step 2
Picking which items you want to complete your living room, for example, most living rooms require a coffee table, side table, TV unit and then an additional piece such as a sideboard or cabinet.
Other furniture's such as a sofa and chairs can be finished in one off individual pieces to add some contrast from the designer style furniture.
Most colours tend to work with both natural and white finished furniture.
Step 3
Work out your overall budget, include delivery charges and if the items are flat-packed, you may need help assembling them. Also don't devalue your own time, time is precious and you don't want to spend hours on assembling furniture if your not confident in doing it.
Please note: Zurleys offer Free Delivery on orders over £50
Step 4
Do you require any added extras such as LED Lighting or glass doors. Some of our ranges include these so it's worth thinking about if you can add any extras to complete your dream living room furniture set.
Step 5
Dimensions and quality, having the right looking piece of furniture is great but If a TV unit isn't big enough to hold your TV or a sideboard is too big to fit In the space available it's not going to work. 
Step 6
Don't be afraid to haggle on an bulk purchases, we always welcome customers asking for discount on multiple purchases, in reality it makes sense and we can usually offer some sort of discount on 3 or more items.
Finally....
Now we have gone through a few steps, let look at some of the items and ranges we offer at Zurleys that might be of interest and fit most of the requirements we feel affordable designer style items should have.
White Gloss
As we are putting this "get the look" post together, the range we are thinking of is the Chelsea white gloss range,  the Chelsea range is by far the most popular, its provides a simplistic designer style that includes every piece for the living room and bedroom if you want to expand the look.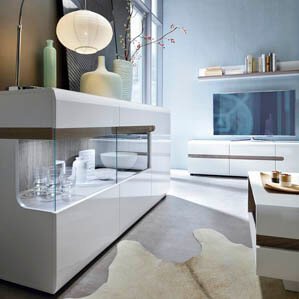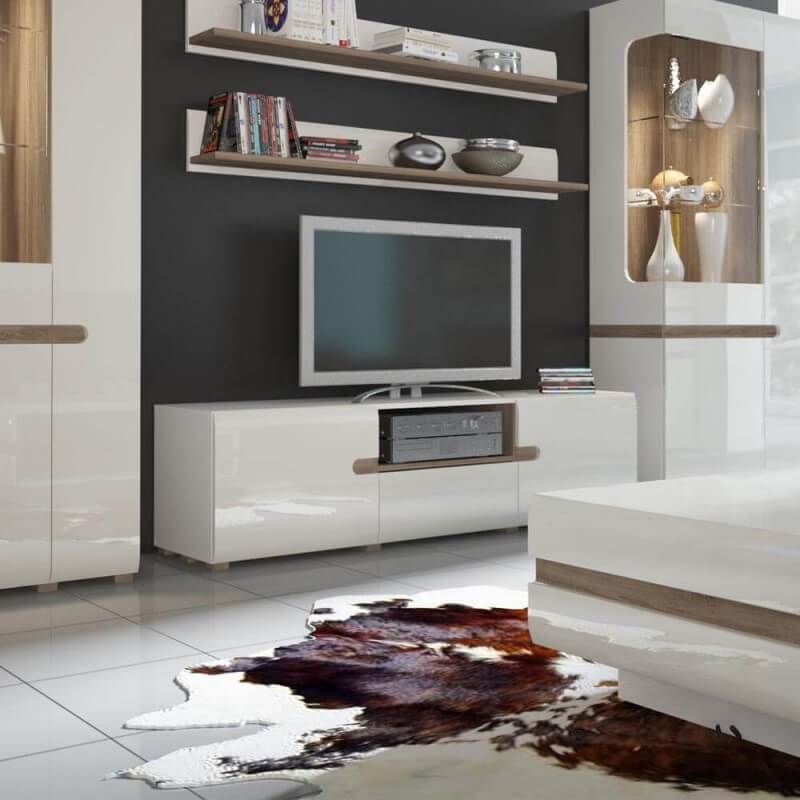 White Gloss and Natural Combinations
The Designer Style White range is a truly sublime premium looking range, its offers LED Lighting, Glass Doors on some pieces, a combination of white gloss and natural wood segments.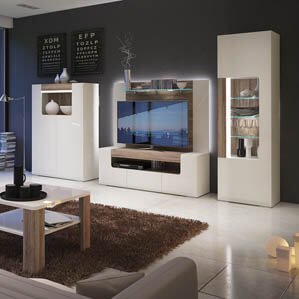 Room Set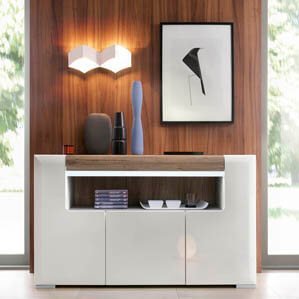 Natural Finish
The most popular natural finished range available is the Shetland range, offering a natural lacquered finish and glass doors, the range is a great alternative to both oak furniture and actual designer items.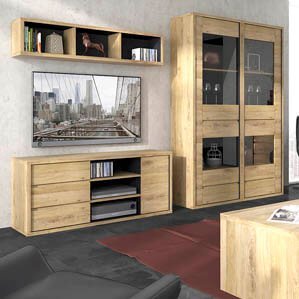 Some other ranges that are worth a mention but are a little more expensive than the above ranges are the Arcus and Slimline Retro range, these ranges are made from Walnut and Marble which is the reason for the higher price tag.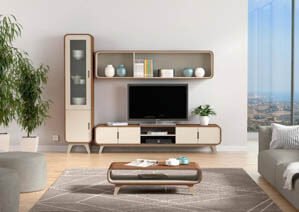 Arcus Walnut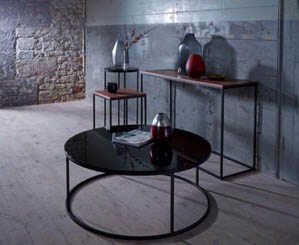 Slimline Retro
View all Designer Style Furniture for you living room and bedroom.