You can make small changes to create a big impact in your home and here at Zurleys, we're here to show you exactly how to do that. The rustic, country design is timeless, and perfect for any home, no matter how big or small. There is something charming and cosy about rustic deco, this is a style that enables you to incorporate older furniture with newly bought items in any room. The theme is defined by the use of natural materials yet it also encourages individuality and experimentation with your home. Although a country and seemingly traditional style, a rustic themed room or home screams modernity and trend will keep your home looking fresh and modern for years to come. This style is particularly popular in countries such as Canada and France, the latter especially at the forefront of trend setting.
You don't have to live in a wooden cabin to give you home that country feel, the image below is a prime example of this. Using red and brown colours, the room creates that rustic, cosy sense. Quite often the dining room is one of the busiest rooms in the home, an essential and functional room and is therefore quite often overlooked in terms of decor. Thus the dining room frequently serves as a family room and the perfect choice for creating that homely feel. However, a few pieces of furniture can create the desire effect in room in the home.
Image courtesy of Houzz
The table is undoubtedly the centre piece of the dining area so make sure that this furniture makes a statement. We have chosen this extending oak dining table and chairs to create the country style, both practical and extremely stylish.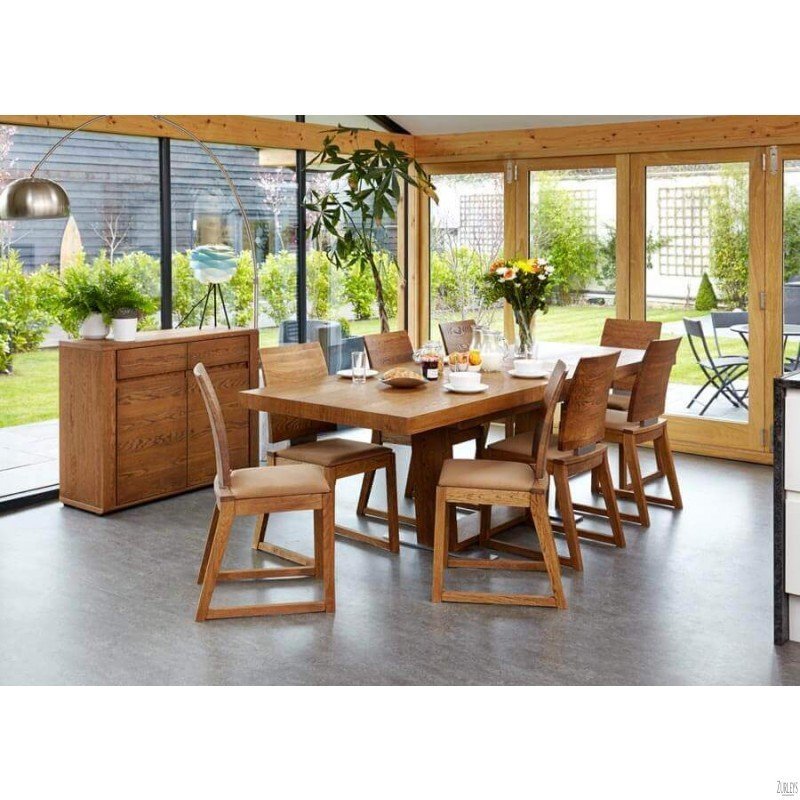 As the aim of this theme is to generate a homely and personal feel, the use of bookcases and shelving used to display family photographs and books help to produce this effect. Additionally, the materials used to make this furniture enhances the theme. See our rustic oak bookcases to create this look.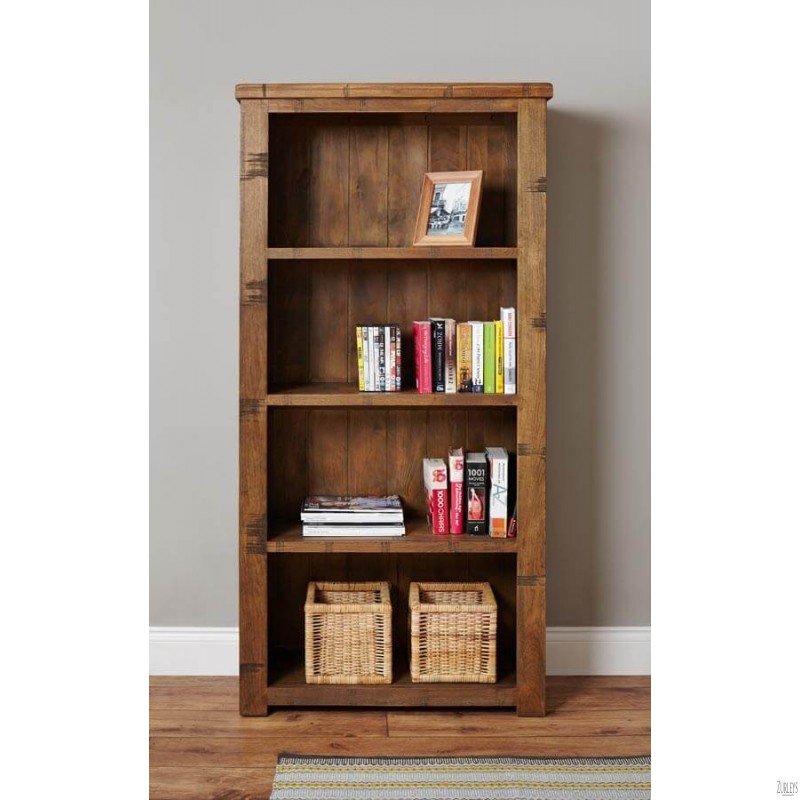 Ensure that you accessories the room well and make effective us of the wall space. For instance, a clock or a mirror.

Photo by Modern Rustic Homes 
Lighting is essential and especially with this design, lighting can be used to create the correct ambience. Our Middlefield Historical lighting range offers a selection of options; our chandelier would give the desired effect yet all items in this range make a rather bold statement.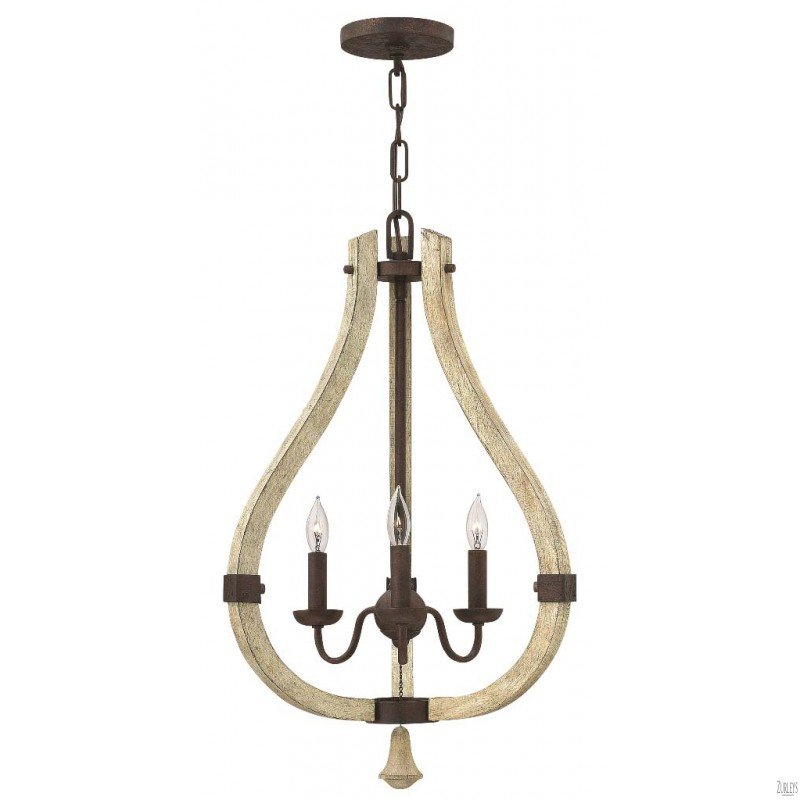 Another important piece of furniture in a dining room is a sideboard, this functional piece of furniture can be used to dominate the style of the room. And again, the use of oak here can promote the rustic style.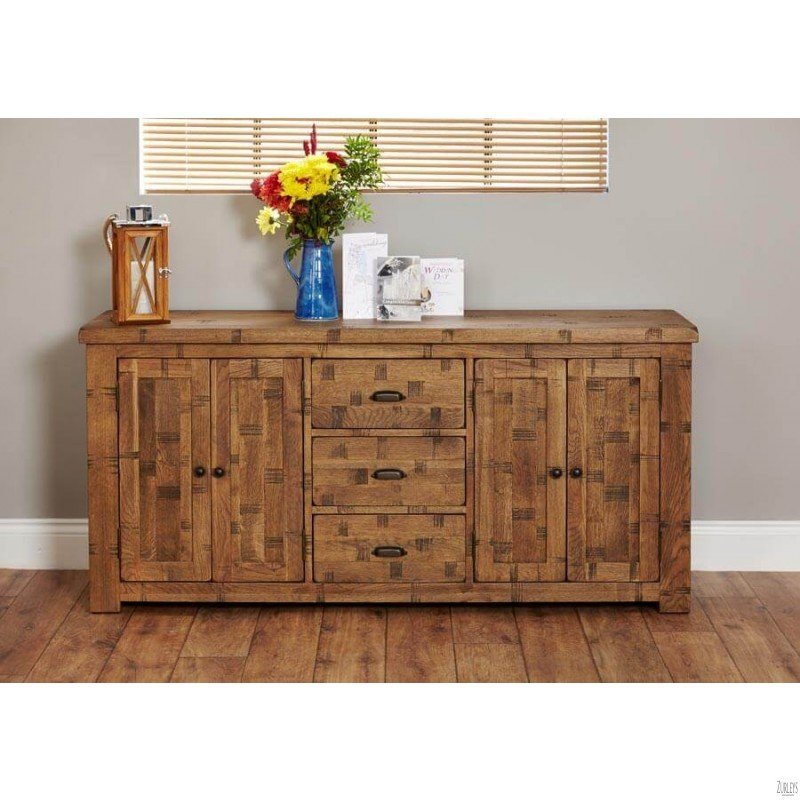 Other select items, such as wine racks can be used to accessories the room, as well as rugs and ornaments. Whatever items you choose to accessorise your room, choose ones that say something about your own personality.
The rustic style is a comforting, cosy and yet modern design which enables you to explore your creativity, so go ahead with confidence and add transform your room into a country haven.
Ashley Firth